Chimney Maintenance London
Billing Chimneys offers chimney maintenance services throughout the capital. We are specialists and can undertake all aspects of chimney repair and maintenance. With approaching forty years in the trade we have built up a reputation for quality and reliability.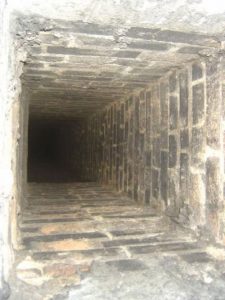 Billing works with all kinds of chimneys, domestic or commercial. We work with landlords and local authorities and are happy to undertake contracts, though no job is too big or too small. Having regular maintenance is cost effective, spotting potential issues before they become expensive problems. But the main reason is safety. We recommend a chimney is swept at least annually, twice if in regular use.  Cleaning ensures a good draught which provides a cosy fire or an efficient appliance and importantly the ability to properly expel gases produced from burning which can otherwise be dangerous. Sweeping will rid the chimney of built-up soot along with debris, such as bird nests, which if not cleared can cause chimney fires. Our engineers are fully qualified and have a reputation for the quality of their work – including keeping disruption to a minimum and leaving premises as clean as they found it.
Our friendly staff are on hand to answer any questions and to make an appointment. Simply contact us by telephone, email or the online form.
Request a Call Back
If you'd like a member of our team to give you a call back to discuss any of our chimney services, please just enter your details and we'll be in touch as soon as possible.
This website uses cookies to provide you with the best user experience and site functionality, and provides us with enhanced site analytics. By continuing to view this site without changing your web browser settings, you agree to our use of cookies. To learn more, please view our privacy & cookies policy.